Preventing falls from height is a priority for WorkSafe and it expects that work at height is actively managed so that people are not harmed.
Investigations by WorkSafe into falls while working at height show that more than 50 percent of falls are from less than three metres and approximately 70 percent of falls are from ladders and roofs. The cost of these falls is estimated to be $24 million a year – to say nothing of the human cost as a result of these falls.
Factors contributing to injuries sustained from working at height include:
lack of or inadequate planning and hazard assessment
inadequate supervision
insufficient training for the task being carried out
incorrect protection or equipment choices
incorrect use or set-up of equipment including personal protective equipment
unwillingness to change the way a task is carried out when a safer alternative is identified
suitable equipment being unavailable.
More injuries happen on residential building sites than any other workplace in the construction sector.
In 2012 the Ministry of Business, Innovation and Employment initiated a targeted harm reduction programme to address the issue through the Preventing Falls from Height Project. These guidelines are a critical element of the programme and will give all who are involved with working at height clear direction on how to manage the work in a way that will bring down the death and injury toll.
The Health and Safety in Employment Act 1992 (the HSE Act) sets out the performance required of duty holders. People with a duty must take all practicable steps to ensure the safety of workers when they are exposed to a fall or where the hazard of a fall exists.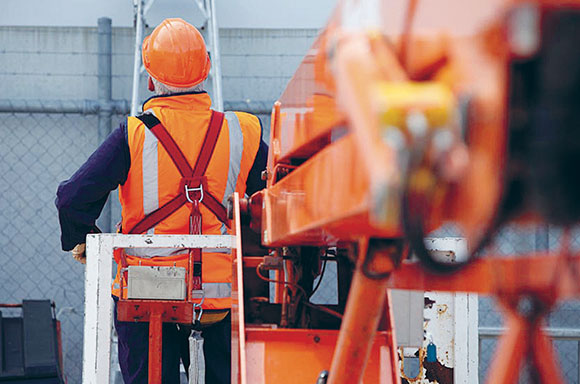 Where the potential of a fall exists, the following simple hierarchy of controls shall be considered by duty holders:
Can the job can be done without exposing persons to the hazard (eliminate). This can often be achieved at the design, construction planning and tendering stages.
If elimination is not practicable then steps should be taken to isolate people from the hazard. This can be achieved using safe working platforms, guardrail systems, edge protection, scaffolding, elevated work platforms, mobile scaffolds and barriers to restrict access.
If neither elimination nor isolation are practicable then steps should be taken to minimise the likelihood of any harm resulting. This means considering the use of work positioning systems or travel restraint systems, safety harnesses, industrial rope access systems and soft landing systems.
The Good Practice Guideline Working at Height in New Zealand is a generic guide that is not industry-specific. Many industries have their own guidelines that address the specific issues which are unique to their working environments, for example, the electricity sector. These also should be considered.
A hazard assessment shall be carried out for all work at height. It is essential that the hazards are identified before the work starts and that the necessary equipment, appropriate precautions and systems of work are provided and implemented.
Doing nothing is not an option.
Download The Good Practice Guideline Working at Height in New Zealand